What Are Circles - and how can they support us in our parenting?
We know (from the ample available evidence about the evolution of humans as a social species but also, for me, in our very hearts and souls), that people need each other. As a rule we have been, and always will be, drawn to gathering with others, for every conceivable reason. Whether it's to connect socially, to learn, to play, to make decisions, to heal, or for any number of other reasons, we want to gather together and connect.
There is also plenty of reason to believe in the vital importance of connection for the health and wellbeing of our body-mind system - the effects of loneliness are significant.
But not all connection is created equal. Many gatherings we will end up attending throughout our lives will leave us feeling unseen, unheard, unimportant.
Gathering in Circle
, on the other hand, is an antidote to all those times when we have been hurt, unheard, and made to feel we're not good enough. It's a space where we can experience feeling heard and witnessed and held, where we can show up as ourselves, and where we can be vulnerable - yet accepted just as we are.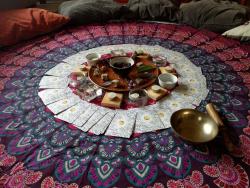 What are Circles?
I actually find it really hard to define or even really describe Circle - but I'm going to try for you all here! In essence, a Circle is a gathering of people. Circles will have different intentions and purposes, and will consist of different styles, themes and structures. What connects them all, is that they are a way to bring people together with a shared intention, in a safer space*, where they will have opportunities to share, to experience something in a new way, to rest, or to learn, amongst other things.
Circles are considered sacred space. Once the Circle has been opened (started), we immerse ourselves as far as we can in the experience, and leave day-to-day cares and chats behind, just for a while.
The space is usually 'held' by one or two of the people attending, although everyone attending is held as equal - there isn't a 'leader' per se, and certainly no kind of 'expert' or 'guru', that's for sure!
What do the facilitators do?
The facilitators, or guides, are the ones who hold the space. By 'holding space', we are essentially talking about being 'responsible' for the space, both physically and energetically. Sometimes the same person/people will hold the space at each Circle, or sometimes the role of facilitator is passed around each of the participants, from gathering to gathering.
Usually the facilitators will have planned the structure, and perhaps the theme, of the Circle, and they are responsible for maintaining that structure and introducing the theme - whilst also allowing for flexibility and flow very often, depending on where the Circle takes everyone! The facilitators will also have the intention of bringing an energy of acceptance and welcome, which allows other participants to show up exactly as they are.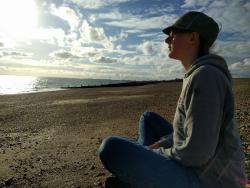 Outside of Circle, facilitators are likely to be focusing on bringing the spirit of Circle into their day-to-day life - this can be elements like learning to show up more authentically, learning to express themselves and take action in ways that are aligned with their
core values
, and learning to recognise, embrace, and integrate their shadow parts (those parts of ourselves that we don't really like much - or want others to see!). In fact, everyone attending Circle is likely to be doing this sort of work in some way or another, outside of the Circle itself - it might be in very small ways at first, but over time this bringing of attention to living in alignment (with our own core values) will tend to grow for all those participating!
Who can facilitate Circles?
Facilitators may be trained in some way, but that definitely doesn't have to be the case - with a bit of research (take a look at the (audio)books list below, for example) and lots of ongoing inner work, Circle holding is open to anyone.
Although the focus of a Circle might be quite wide, it's helpful to hold the intention of running a Circle for people who have experienced something similar to you. If, for example, you're running a Circle for parents, it's probably a good idea to be a parent, so that you are immersed fully in the experience of those attending - even though your specific experiences will of course vary.
I also believe it's important to attend some Circles where you are not facilitating - this means you too can get support, without always having to be the one holding the space. It doesn't mean you don't get support from the Circles you hold (you definitely do!), but there is a different expectation of you when you are participating as a non-facilitator, and that is important to experience and to have as support for yourself on your path.
What is expected of the participants?
Like the facilitators, all participants aim to bring the intention and energy of acceptance, for everyone in the Circle. There is likely to be an expectation of participation in some way (rather than just observing) - although the ways and levels in which participants are expected to engage or contribute will vary. Full presence, as best we each can, acceptance, and an open heart are probably the most important things to bring to Circle!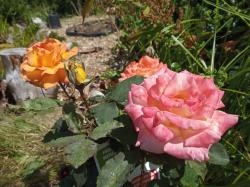 What sorts of things happen in Circle?
Ok, let's get practical - what actually happens in Circle?!! Well, there are lots of different types of Circle out there - one might focus on learning about and exploring a particular theme, another might have a leaning towards more general support, exploration or where-you're-at-right-now sharing (with no theme suggested), some might encourage resonating with or reflecting on others' shares… There really are lots of ways of doing it!
Elements that you experience at Circle might include: some 'teaching' from the facilitator (this might be more like sharing on a theme than 'teaching'), shares between participants (where you have time to share about your personal experience without interruption, judgement or advice - very like our Listening Partnerships tool), conscious movement, chanting, singing, meditation, guided visualisations, and ritual and ceremony. Not all Circles will have all of these elements - but I think you'd be hard pushed to find a Circle without some of them!
What do Circles in this community look like?
The elements of Circle that I weave into my own spaces, usually include: some learnings on a theme, one-to-one and whole-group sharing, Prompt Questions that people can use in their sharing time if they are called to, Embodied Explorations, and ritual to open and close the sacred space.
In terms of themes, we have explored many areas over the years, often co-created with participants, depending on where we all feel we want to turn our attention at any given time. Some examples of the fascinating themes we have explored in the past include: anger, self-compassion, overwhelm, self-doubt, expressing emotions, parental guilt, forgiveness, acceptance, shadow parts, self-love and boundaries. There are endless paths we can take in our explorations - and we often circle back to a theme to peel off deeper layers, too.
How do Circles support our work on this peaceful parenting path?
Circles are an incredible tool on this path. They help us to have a reparative experience of being held and witnessed, as we explore challenges from our own lives, often especially as they relate to our childhoods or our own parenting. It's often hard to imagine what it would have been like if, even in our toughest moments as children, or when we stood up for ourselves and disagreed with parents or other adults, we had been accepted for who we were and not shamed for our feelings or behaviours.
Circles literally give us the chance for our whole body-mind-spirit system to receive a new experience, and this can help us to shift how we view and engage with the world. Depending on the Circle, they can help us to settle our nervous systems (meaning we're likely to lose our sh*t less), to heal past hurts (meaning we're less likely to get activated in our challenging parenting moments), and by giving us the support of a community (meaning we feel less alone, and have others to lean on when things get hard).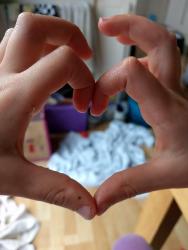 They also give us a chance to lean in to discomfort - rather than trying to avoid the tough feelings that come up for us. This is far from comfortable - but the more we learn to do it, the more we can stay with what gets hard in our parenting too. I can't even describe how helpful this has been to me in my own parenting journey - knowing that I can stay with tough feelings, without acting out or suppressing the feelings, has allowed me to move through a LOT of challenges whilst staying in alignment with my values. That's HUGELY important to me!!
Why would you want to join a Circle?
Circles are the most amazing, beautiful way to find connection with supportive, non-judgemental others, to explore where we're at, to learn to feel what we need to about the challenges in our lives, and to experience a different way of being held. As I said above, I do find them VERY difficult to describe (although I hope you've managed to get a flavour from this post!), but they are incredibly powerful on this healing path in terms of finding a place where we belong - where we are welcomed in all of our humanness and wholeness.
If you are called to, I invite you to take a moment to imagine finding yourself in a space where you are held in full acceptance, without judgement, to show up exactly as you are in that moment. A place where you can take stock, rest, go inwards, notice, reflect, feel… Or whatever it is you need to do right then and there. What would that be like for you? How might it support you on your path?
I believe that the benefits of gathering in Circle are profound and life-changing. Most of us have experienced being shamed for expressing who we are, and made to feel 'less than' or 'too much' or not good enough as we move through life. The opportunity to find a space where we can experience our authentic self being held with love, compassion and acceptance, is deeply healing.
An invitation
If you are called to try this, I invite you to just start to explore and consider and get curious about this path - here are some Prompt Questions to get you started:
In what situations or areas of my life, do I feel a sense of belonging (even if in a small or brief way)? Where do I feel like I am accepted, just as I am?

How does it feel in my body to even consider that possibility of belonging? What does it bring up for me?

Where can I build even a tiny drop more of a sense of belonging, of a community of support, into my life? What would that look and feel like to have in place?
If you would like to, you can get a free, downloadable Embodied Exploration here, to support you in experiencing this sense of belonging, and exploring what comes up for you.
I'm holding all that comes up for you as you consider this CRUCIAL area of our healing journey - sending so much of love to you all as you explore, always!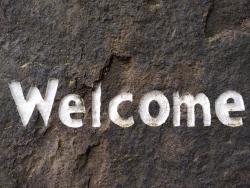 Resources and reflections
Here in this community, I offer occasional one-off Circles (a beautiful way to access this work if you've not tried it before, or if you're not able to commit to more regular participation just now), as well as a year-long Circle exploration. If you would like to be kept informed about upcoming Circle offerings, you can sign up to receive our Circle information emails here.
If you'd like to explore more generally, these are some of my favourite books about Circles or belonging or similar themes. I've given links so that you can take a look and see what calls you, as well as making sure you've got the right book! I link through Hive where I can - Hive is a UK online bookshop, from which local bricks-and-mortar bookshops get a percentage of what you spend. I don't share Amazon links, even though that would be the easiest, as it is out of alignment for me to share links from there (although I won't judge you if you shop there - I did until fairly recently!):
Moon Circle: Rediscover Intuition, Wildness and Sisterhood (Lucy Aitkenread) - a good place to start if you're not familiar at all with Circles
Belonging: Remembering Ourselves Home (Toko-pa Turner)
If Women Rose Rooted: A Life-changing Journey to Authenticity and Belonging (Sharon Blackie)
Braiding Sweetgrass: Indigenous Wisdom, Scientific Knowledge and the Teachings of Plants (Robin Wall Kimmerer)
Circle of Stones: Woman's Journey to Herself (Judith Duerk)
If you loved our free Embodied Exploration on belonging, and you want to explore other themes as well, you can receive a range of Embodied Exploration recordings here. I would recommend these for those who have already started on the inner work, where you know you have the capacity to hold big feelings if they come up for you, as they can bring up a lot.
And for you to get a sense of our beautiful Circle space, here are some of the words shared by beautiful souls attending the Circles I hold:
"Sigh, it's like coming home. To be in circle with such beautiful, honest, vulnerable women is so inspiring and nourishing. I feel I can learn so much each moment that someone is willing to open their heart and their struggles with us. Emilie guides the circle so beautifully and we are all empowered to show up fully each month."
"I attended Emilie's gathering for the first time last night. It was a very special evening. The energy of the circle was warm, loving and non judgmental. The perfect ingredients to opening the heart and feeling heard. Thank you Emilie for making me feel so welcome x"
"I didn't know what to expect at circle but it's always such a safe and nurturing environment. A great place to connect."
"I always come away from circle feeling calmer and comforted, and with an amazing feeling of being loved and supported by a group of wonderful women."
Remember, you can sign up here to find out when our next Circle is running.
Emilie is a certified women's Circle facilitator with Sistership Circle. She is also undertaking further training with Mitlé Southey, of Circle School (the best place to follow Mitlé is on her Instagram account).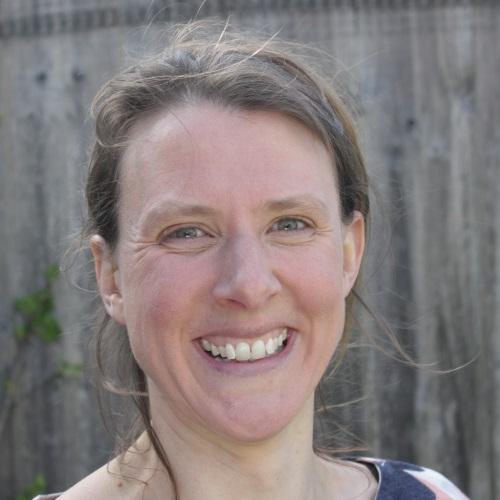 Emilie is a heart-centred life mentor and space holder, supporting those on a healing path. This is not an easy journey, and often we can find ourselves losing our way. Emilie's work meets you where you're at, with beautiful, accepting support and connection, and weaves that support with practices and explorations in self-compassion, body connection, and a return to a deep trust in ourselves. Note: all blog post content which refers to them, has been read and agreed to by Emilie's children.
View All Posts